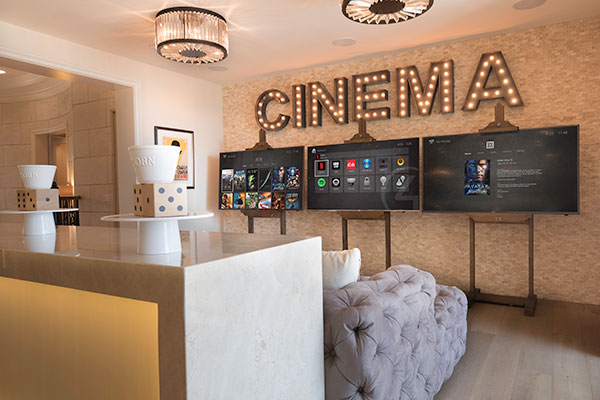 Thinking about adding a home theatre to your kingdom? You've come to the right place!
Tiger Systems offers the very latest innovative home theater design & installation services in the Columbus, Ohio area. From seat shaking sound to an extraordinary 4K (or even 8K) high definition video, we can create a system that's custom-designed around what you want.
From flat panels to projectors, surround sound, and subwoofers, Tiger Systems can guide you through the entire home theater design jungle. By our nature, we are a problem-solving bunch, so bring us your unique design challenge for an innovative solution. Some of the home theater system options we offer include:
Design and installation of projector systems (you know, really, really big screens)
Surround sound and speaker systems
Universal remote programming
Integration with gaming systems and wireless networks
Data and media sharing integration
We have created some of the most breathtaking theaters in Columbus (and didn't break the bank doing it)! After a consult with one of our designers, we'll show you a clear path of how we can turn your vision from a dream into reality. Then it's time to turn the lights down low, slide into that favorite chair, and enjoy the experience.