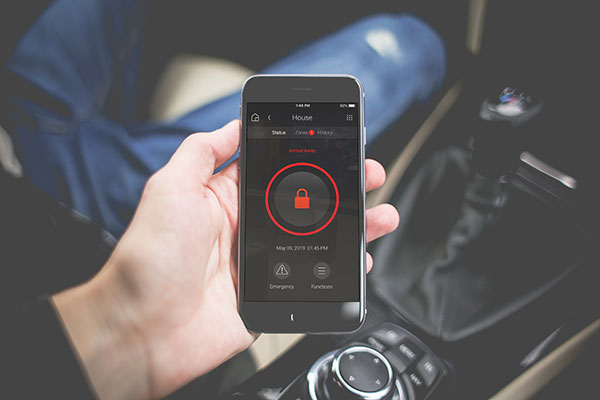 Let's face it, home security is a touchy subject. After all, we're talking about the protection of your family, your home, and everything you hold near and dear.
Unfortunately (and to our dismay) the security business has become a commodity, with the majority of systems be installed for "free" or at some bargain basement deal.
That's not how we roll.
Tiger Systems BEGAN as a security company way back in 1985 installing top-notch security systems, many of which are still in use today.
Our systems are designed by integrators, not two kids and a truck, and are installed by technicians who have years, not days, of experience. In other words, we're serious about security.
Tiger Systems Inc. offers some of the most advanced home security systems in the Columbus, Ohio and Central Ohio markets along with the most flexible options in monitoring. And, unlike other security companies, if we can use some or all of the equipment that you have, we will.
Our security system designs are on the leading edge of technology and can be integrated with home automation systems and/or surveillance systems to create a rock-solid sanctuary. From sophisticated security panels, touch screens, and cameras that can see in the dark, Tiger Systems has the talent and technology to create an iron-clad system to keep you and yours safe and secure.
Our customer service is legendary, often times responding to your needs in minutes, not days.
Oh yeah, and there one more thing….. we won't force you to be monitored.
Unlike the other guys who want you to have the security system monitored well… forever, we don't. Instead, we believe that you should have the option of monitoring. That's right. If you want to be monitored, we will, and if it makes you feel better to go it alone, you can. The choice is yours!
Do you have a unique vision in mind? Why not ask the pros at Tiger Systems how we can help you see that vision turn into reality. For reliable, hands-on customer service and innovative state-of-the-art home security systems in Columbus and Central Ohio, contact Tiger Systems today.