From the very beginning in 1991, Tiger Systems has forged a different path. While others have fancy displays, we work from a modest office. Where our rivals scoff at the thought of using your existing equipment, we welcome the opportunity. You might even say that we are laser-focused on you, the customer, and not on "awesome" showrooms or equipment with names you have never heard.
You see, we operate from the premise that you came to us for help in wading through the jungle of electronics. So from the first phone call, you can expect a world-class experience with whomever you encounter from Tiger Systems. Our office staff is efficient, our project managers return phone calls in hours, not days, and our technicians are second to none!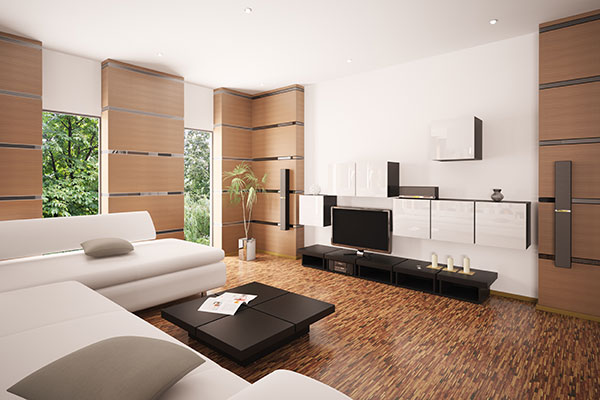 Count on it!
At Tiger Systems, we pride ourselves in being able to handle the entire job, from start to finish.
Our designers will create a project centered on your needs and our integrators will install the system like it was meant to be there, all with a single call!
For 28 years, Tiger Systems has been satisfying customers in the Columbus, Ohio area through the design and installation of home theaters, distributed music systems (including Sonos systems), home automation, home surveillance, home security, and boardroom audio-video systems.
Interested in finding a different path? Why not contact Tiger Systems today?
We're eager to tackle any "low-voltage" project, we are experts in the following:
Smart Home and Home Automation Systems
Home Theater Design and Installation
Home Security Systems
Distributed and Whole-Home Audio Systems
Sonos Music Systems
Home Surveillance Systems
Home Networks and Media Sharing
Conference, Meeting, and Board Room Automation Systems
Founded in 1985, Tiger Systems offers professional home theater, distributed music systems (including Sonos systems), home automation, home surveillance, home security, and board room audio-video systems design and installation to the Columbus, Ohio area.
We have always followed a different path than that of our peers.
We don't have a fancy showroom. We often recommend that clients use their existing equipment rather than purchase new and, if you choose to have us secure your home, you'll have the option to be monitored or not.
How's that for different?
Tired of calling multiple companies just to have a simple TV installed?
One company won't touch the drywall, another doesn't do wiring, and still, others simply won't paint over the mess they've made.
At Tiger Systems, we don't believe it has to be this way. You see, we don't think it's right for a client to have to make three phone calls when only one should be necessary. Our techs are trained to consume complex problems and offer complete solutions. Most importantly, our clients are amazed by the results.
Our technicians are true craftsmen who are passionate about their art. They live and breathe technology. Our project managers' zealous approach to client service is legendary. Phone calls are returned within hours, not days; and problems are solved, not left up in the air. Our office team is compassionate and eager to help – all with a smile.
In other words, our culture is grounded in an effort to present the client with the best all-around experience.
We don't sell you new equipment just to sell. Often existing equipment can be used.
Our project managers' zealous approach to client service is legendary.
Our clients love us! Read our reviews to see what stellar service is all about.
CAREERS
We are adding to our team! See our open positions below.
"

By far, the best technical team I've ever called. They utilized our existing hardware and network to bring our office environment to the 21st century.
"

Very happy with the job Jay, Craig and the team at TSI did! We wanted to install a new outlet above our fireplace and mount our tv. TSI was able to navigate the areas behind the wall (not easy) and complete the job in the expected time. Would use them again.
"

Bob and the guys at Tiger Systems are terrific. A couple years ago, they mounted my flat screen TV, put in a terrific entertainment system, and added speakers to my dining room and outdoor patio. Very professional and pleasant guys. Explained everything. Would highly recommend them.